Oxley & Stirling — Exuding Class
Developer
Aria Property Group
With unparalleled views of the Brisbane River, city and surrounding parklands, Oxley & Stirling is a unique gem found in the south of Brisbane.
Truly taking advantage of its enviable location, the award-winning Oxley & Stirling boasts 219 apartments over 16 levels with an impressive 1,300m2 of rooftop entertainment facilities.
We're not only excited to be involved with such an exciting project within this location, but we are thrilled to be, yet again, helping to bring another Elenberg Fraser design to life.
Strong partnerships lasting the test of time
Our strong partnership with Elenberg Fraser began back in 2012, with our first EF original specification secured for 33 MacKenzie Street, Melbourne.
After years of collaboration within various departments across both companies, working hard together to deliver some of Australia's most impressive projects, Oxley & Stirling marked an historic point in our partnership — our first Queensland-based original specification with Elenberg Fraser.
"We are always so thrilled to work with Elenberg Fraser — we have such a rich history that now extends into Queensland, which is very exciting," says Beverley Meagher, Novas National Specification Manager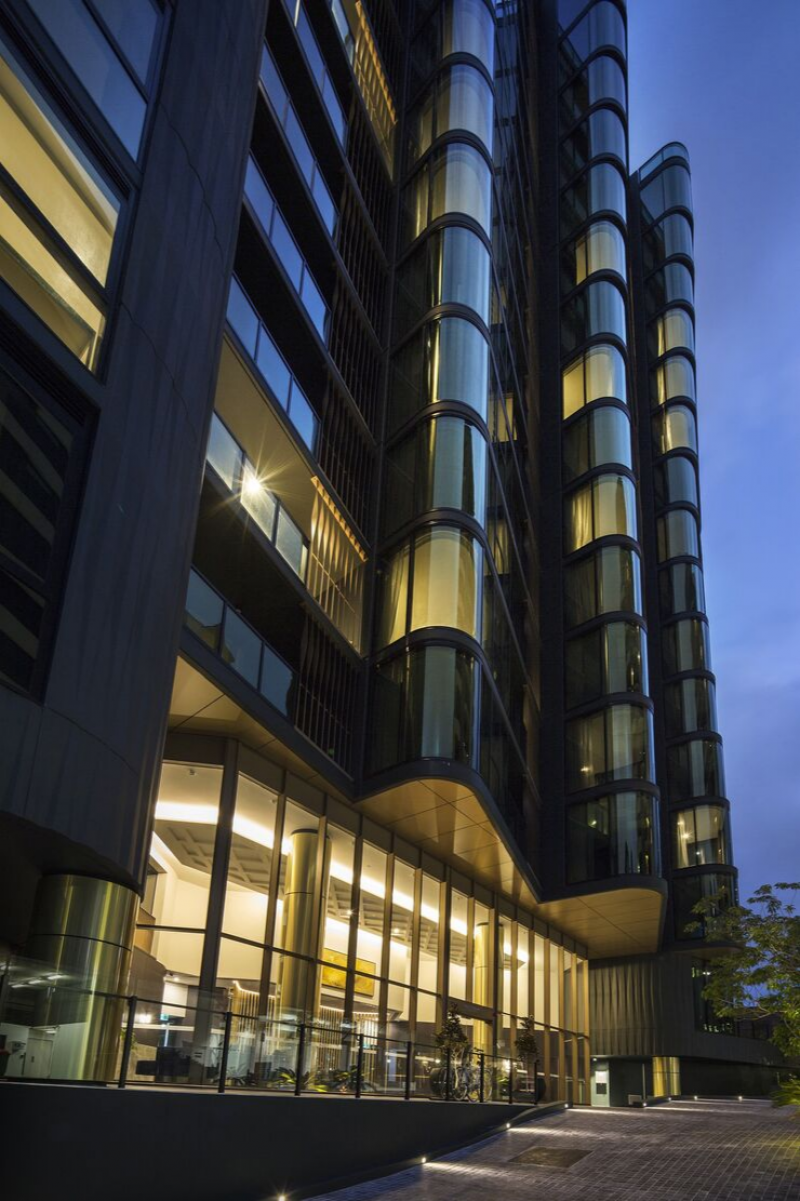 Specifications that fit the bill
Exuding class with clever uses of brass, bluestone and curved glazing, Oxley & Stirling is a collection of sophisticated apartments, with products and finishes specifically chosen by Elenberg Fraser to enhance some very purposefully chosen architectural classics.
Helping this vision come to life was a very carefully specified Novas Architectural Doorware package, and a stunning collection of Novas Kitchen & Bathroom accessories.
Throughout the Oxley & Stirling residences, you will find the Novas B Series 33 and 30 Door Levers in both our Matte Black and Satin Stainless Steel finishes, paying homage to the grandeur of the old world.
Perfectly complementing the aesthetic throughout the project are a collection of Novas Kitchen & Bathroom Robe Hooks, Towel Rails and Toilet Roll Holders.
Working together to achieve greatness
Oxley & Stirling truly is a stunning collection of work by Aria Property Group and Elenberg Fraser brought to life by the brilliant Icon Co.
We are privileged to have worked on some of Australia's most exciting projects and adding this one to our Queensland list is an honour.
For more information about how we can work with you on your next project, contact us here.