Strengthening Communities At Suzhou Museum
Designed by one of the world's most influential architects, and housing over 30,000 cultural artefacts and relics, Suzhou Museum truly is an exhibition by itself.
Completed in 2006, Suzhou Museum exists as one of the most comprehensively and intricately designed museums worldwide. It should come as no surprise then that the architect at the helm of its brilliant design is I. M. Pei.
Perhaps one of the project's most admirable features is its nod to its cultural identity.
Described as "Chinese style with innovation, Suzhou style with creativity," by Lin Bin from the then Pei Partnership Architects, the design itself educates visitors about the history and culture of the Suzhou region.
The building's design is a reflection of the rich architectural vernacular of Suzhou, as evidenced by its whitewashed stone walls, clay tile roofs, and intricately detailed garden architecture. Remaining true to form though, Pei has reinterpreted these elements as contemporary statements that look towards the future of modern Chinese architecture.
This cultural appreciation lends itself favourably to the critical element of symbolic accessibility — the idea that public design must be rooted in representation and inclusion, ensuring diverse communities can meet safely to interact, and in this case, learn and appreciate the deep Suzhou history.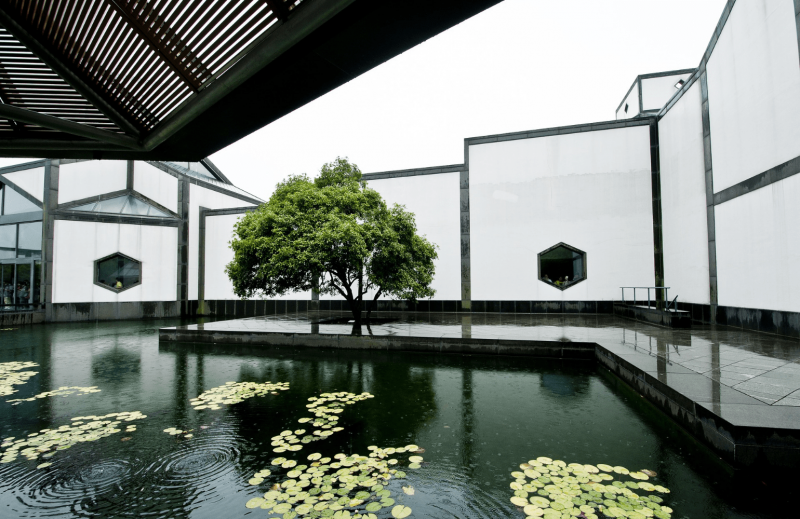 Strengthening communities through design
By thoughtfully creating this culturally appreciative space, Pei has formulated a key element in the facilitation and development of cultural and societal acceptance and understanding.
Importantly, he's designed a space that welcomes communal interaction and helps to build and strengthen long-term community sustainability — a place that can be shared by all.
We are proud and humbled to have worked alongside Pei and his associates to help produce a truly spectacular, culturally inclusive and symbolically accessible public space.
Without both physical and symbolic accessibility, a public place cannot truly be for the public. So what can we expect from future public spaces? Find out in our report about the Future of Public Design here.