What Goes Around Comes Around: Natural Materials In Joinery
There's no denying a natural ebb and flow of design trends; a recycling of strong and stunning building materials.
Of course, we can attribute this cycle to design innovation that not only creates new design applications, elements and visions, but also draws from the strength of yore — the materials that, decade after decade, consistently breathe new life into architectural design.
Society is currently experiencing an arguably unprecedented environmental awakening, which, as with many societal happenings, is reflected in architecture.
So what does this mean for the art of joinery? Does synthetic product innovation and engineering offer too much to resist, or is the call of nature's own simplicity exactly what we need?
Until as recently as the mid 20th century, the most common timber used in western joinery was oak — stable, strong and naturally resistant to decay. As a result, other timber varieties were thought to be simply inferior.
"In the early days, of course Australian joinery naturally reflected what we saw from parts of Europe," says Anthony Alexopoulos, General Manager & Director, Novas Joinery. "But it wasn't long before we saw innovation and experimentation intercept the industry."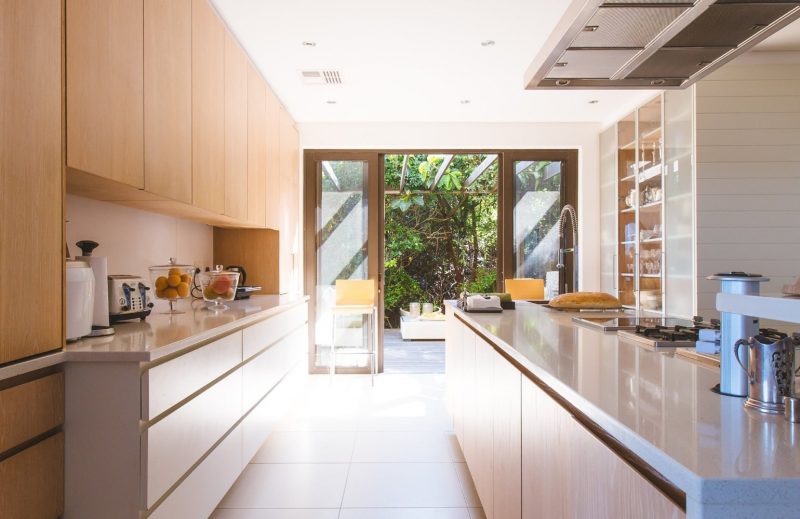 Introduction of wood-composite and synthetic materials
As a result of natural curiosity and experimentation over the past 50 years or so, we've experienced significant joinery material development.
As early as 1967, we saw the introduction of DuPont's solid surface material Corian. Immediately, the simplicity of natural materials was challenged by a new, flexible, durable and colour-friendly product.
Similarly, materials such as HI-MACS, perspex, laminate and plexiglass have been engineered to provide the most optimised, robust and flexible joinery and building materials possible.
So why do we keep coming back to timber?
Resurgence of natural materials
Put simply, timber is timeless.
There is a certain warmth associated with it; a culmination of texture and character that brings with it an air of sophistication.
Without a doubt, timber is practical — it can withstand high-impact areas, such as kitchens, and has a somewhat immortality due to the ability to continuously sand back imperfections, defects, and damage.
But is there more to it?
Over recent years, society has disconnected with its natural surrounds — our backyards are smaller and our working hours are longer.
However, the genuine health and happiness benefits associated with spending time outdoors, such as increased cognitive abilities and decreased blood pressure, can be made more accessible via the simple incorporation of nature and its components into building design. You can read more about 'biophilic design' in Planet Ark's report 'Wood — Housing, Health, Humanity'.
As a natural, organic material, timber is better for us.
By providing that tangible connection to nature, joinery has the ability to provide function, aesthetic, as well as health and wellbeing benefits to our most practical and domestic areas.
Building material innovation will continue — products will be refined, techniques enhanced and lives changed.
But there's a very simple reason why timber consistently emerges throughout architecture and design.
Timber's more than a natural building material; it's a connection to nature.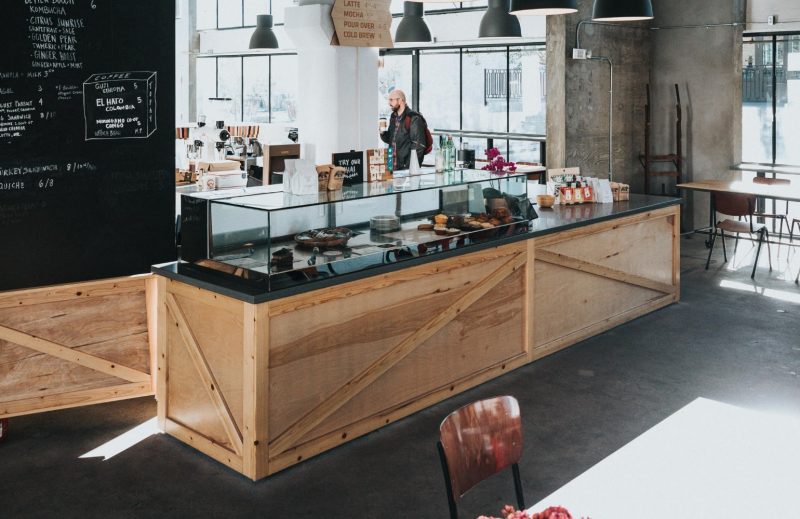 Novas Joinery relishes the opportunity to work with raw and natural materials. Whether it's the purest Australian black butt or purpose-built veneer fashioned from old jetty posts in Denmark, our team will work closely with you to ensure your joinery designs are realised.
Contact us to find out how Novas Joinery can work with you on your next project.

Click here for more Novas news.