Collaborative Design: What To Expect From Future Shared Spaces
Collaboration is in — it's how we work, how we problem solve, communicate, and more and more how we live.
Naturally, we're seeing it reflected throughout architecture and design: from hotdesking workplaces to co-living residences.
But what exactly does a collaborative space look like? What design principles does it value?
Neither one nor the other
Collaboration isn't a rule — it's a useful tactic we've discovered after years of independent and experimental working and living.
Perhaps just as valuable as the discovery of collaboration itself is the knowledge that it isn't for everyone at all times.
Having the option to collaborate might actually have more of a significant impact on the success of collaboration than we might think.
So, flexible design is key to encouraging and facilitating collaboration. By designing spaces that give users the opportunity to dictate how and when they work collaboratively, architects and designers are empowering them to work exactly how they need.
In this way, clients no longer have to choose between open-plan, broken-plan or traditional workplaces — by using agile design concepts, they can have it all whenever they want.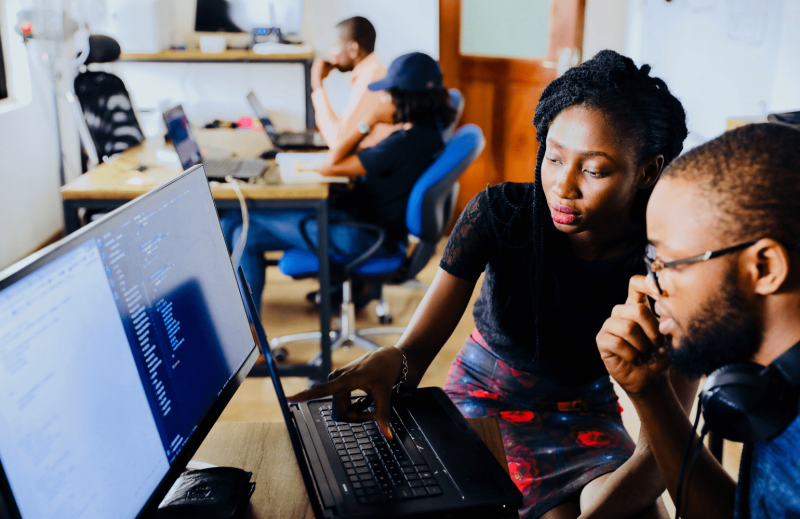 Not only that, but we're making room for a new generation of workers in jobs that didn't exist even 15 years ago — the way we're working is changing just as much as the actual jobs we're performing.
Similarly, we're living in increasingly different ways, moving towards more collaborative and shared living arrangements.
Co-living is more than shared terraces and laundry rooms. We're talking sharing living zones, meal times and kitchens.
This style of living aims to provide a housing option that allows people to share their living space — affordable housing that builds communities, promotes more sustainable living, and inspires and empowers residents to engage and participate with each other and their greater communities.
So, as you would expect, architects and designers must now understand and account for the differing ways these shared spaces are used. For example, the centralised use of a shared kitchen may result in a similar location centralisation within a shared living house.
Increased sizes and capacities of these shared zones must also be understood.
In a survey conducted by IKEA's future living innovation lab, Space 10, and the New York based design studio, Anton & Irene, about how people would like to live in 2030, the majority of respondents indicated they were drawn to the idea of co-living that was guided by democratic principles, such as voting and shared ownership.
Here we're seeing collaboration extend beyond simply sharing a kitchen — it's embedded as a critical element in how, why and with whom we share with.
We're collaborating more and more — for various and ever-important, reasons. As a result, our workplaces and homes are shifting to reflect our values.
At the same time, we're learning more about ourselves and what it means to share and collaborate. We now understand that we don't have to choose to collaborate all the time, both professionally and personally.
These deeper findings society is working through is reflected throughout our spaces via flexible and democratic design principles that work with us, encourage us, empower us and understand our needs before even we do.
Collaboration is also key in creating our future public spaces. Learn more in our report 'The Future of Public Design' here.